U.S. Trim supplies automotive and industrial markets with die cut products. We die cut fiberboard, HDF (High-Density Fiberboard), MDF (Medium-Density Fiberboard), foam, plastics, non-woven carpet, PET, cloth, felt,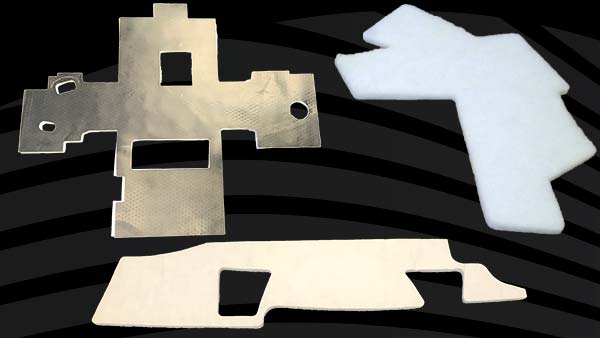 vinyl, tape products and more. We also die cut products such as fiberboard, felt, and foam for BSR (Bug, Squeak, and Rattle) prevention.
Die cut parts are commonly used in automative applications for stiffeners, seat backs and components, door trim components, BSR, and heat shields. In addition, our die cut products are used as stiffeners in cut and sew operations. Many times, our products are structural in nature and are natural sound deadeners.
Die Cutting Process and Tooling
We operate belt-fed and flat-bed die cutting presses. These presses utilize flat steel rule die tooling to cut substrates making this type of product easily repeatable and consistent. Steel rule die tooling normally uses nested cavities to get the maximum yield in materials and number of parts per impression. This makes die cutting an attractive operation in terms of tooling cost and piece price.
Some of our die cutting processes utilize automated indexing to eliminate waste, and maintain a consistent space between impressions.
With steel rule die cutting we can cut custom shapes, holes in various sizes and shapes, and to accurate specifications.

U.S. Trim, Inc.
141 McLean Drive
Romeo, MI 48065
Phone: (586) 752-5420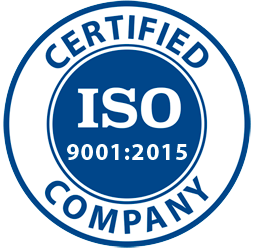 Get a FREE Quote
Please contact us to see how we can help you with a FREE no-obligation quote.
586.752.5420
Non-woven Carpet, Vinyl, Felt and Cloth

Woodfiber, HDF, MDF, and Fiberboard

Plastics and Foam
Sound Absorbers and Silencers

Fiberglass

Tapes, Films and Adhesives
What Sets Us Apart as Die-Cutting Specialists
Many times, we have custom hardened-steel punches machined for our own steel rule dies. Our Owner has metallurgy background including tool building and machining. It is common for us to design and develop our own custom punches for specialty clip holes and small intricate shapes.
We have pioneered material development for composites where load bearing and dimensional stability are critical. In addition, we posses technical ability in laminating techniques in post cutting and molding operations.
We also strongly believe in training and re-training to keep our people safe and protected. U.S. Trim, Inc. enjoys a great staff of dedicated employees with high productivity and low turnover. Our Manufacturing Manager JR Snyder is a U.S. Marine Corps Veteran.
Post Processing & Assembly
Laminate carpet, cloth and felt
Adhere silencers, insulators, BSR pads and foam
Add clips, retainers, and fasteners
Staking, riveting, stampings
Assemble multiple components
Do you need a quote on die cut products? Get a quote from the experts that have been in the business a long time. We are constantly investing in our people, process and equipment. Send a print and we'll get a quote turned around for you in no time.

We have used US Trim for over ten years and it has been a pleasure to deal with them on a daily basis. We find that they are a very reliable and dependable company, not often found in today's business environment. They are consistent in both product and service. And while they are on the front edge of technology and innovation they offer 'old-fashioned' traditional customer service. They have been an integral part of our processing and we look forward to working with them on future projects."
​
– Profile Manufacturing Inc
Chesterfield, MI.
Get In Touch
Looking for a supplier you can count on for excellent quality. Reach out to us and let's see how we can help you.