U.S. Trim, Inc.

Romeo, MI
U.S. Trim, Inc. was founded by a 3rd generation die cutter and compression forming fabricator. JR Snyder, our Manufacturing Manager, has served in the Marine Corps for 5 years bringing valuable organizational and teamwork skills. Our owner has been in the die cutting business for over 30 years.
U.S. Trim has a great team of very dedicated and qualified employees. All employees know that without the customer there wouldn't be jobs to fill. Our team always puts the customer first.
We carry on the family tradition of lean manufacturing even before that was common lingo. Our staff lives it day in and out. We believe, there's always a right way to do things even when it's more difficult.
With U.S. Trim, you'll find a strategically lean operation in a clean and well-organized environment, and an outstanding group of people serving the customer.

U.S. Trim, Inc.
141 McLean Drive
Romeo, MI 48065
Phone: (586) 752-5420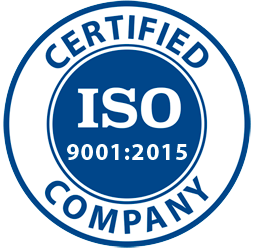 Get a FREE Quote
Please contact us to see how we can help you with a FREE no-obligation quote.
586.752.5420

We have used US Trim for over ten years and it has been a pleasure to deal with them on a daily basis. We find that they are a very reliable and dependable company, not often found in today's business environment. They are consistent in both product and service. And while they are on the front edge of technology and innovation they offer 'old-fashioned' traditional customer service. They have been an integral part of our processing and we look forward to working with them on future projects."
​
– Profile Manufacturing Inc
Chesterfield, MI.
Get In Touch
Looking for a supplier you can count on for excellent quality. Reach out to us and let's see how we can help you.