Compression Molded HDF, MDF, Woodfiber, Fiberglass, PET and Composites
We compression mold HDF (High-Density Fiberboard), wood fiber, fiberglass, aerogel, PET, and composite materials using thermal forming process. This process uses heat and pressure to mold parts into a 3 dimensional shape. Compression molding requires matched-metal tooling which are usually hardened steel.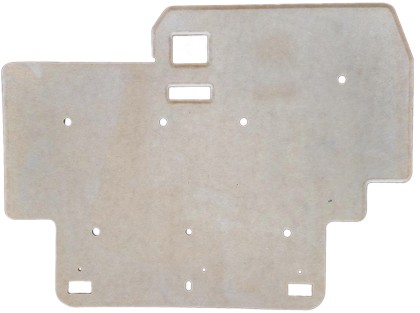 Compression molded parts are commonly used in automative applications for seat backs, door trim panels, load floors and heat shields. The contoured shapes molded into parts add rigidity and integrity. These types of components are structural in nature and are natural sound deadeners.
Wood fiber, HDF, and MDF are all sustainable products.
The Process for Compression Molding
Matched metal tooling used for compression molding can also incorporate a trimmed edge. This  essentially acts as by-pass shear during the compression phase of the operation. This results in a clean trimmed edge around the perimeter and holes and cutouts.
Molding and trimming in one operation is more efficient reducing the number of processes involved with production.
We have over 30 years of experience in compression molding project management and tooling development. U.S. Trim can manage your entire program from development, prototype, to finished product.
If you have a project that requires 3-dimensional parts, give us a call. We'll take a look at the design and recommend the best material and process for your specific application.

U.S. Trim, Inc.
141 McLean Drive
Romeo, MI 48065
Phone: (586) 752-5420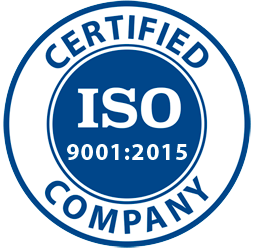 Get a FREE Quote
Please contact us to see how we can help you with a FREE no-obligation quote.
586.752.5420
Post Processing Operations for Compression Molded Parts
We bond carpet, felt and sound deadeners to parts in post molding operations. In addition, we have the capability of adding clips, fasteners, retainers and more for molded parts.
Most often 3-dimensional fixtures are required for molded part assemblies. Our experts can spec out and manage tooling and fixture builds required for finished assemblies.
Post Processing & Assembly
Laminate carpet, cloth and felt
Adhere silencers, insulators, BSR pads and foam
Add clips, retainers, and fasteners
Staking, riveting, stampings
Assemble multiple components

We have used US Trim for over ten years and it has been a pleasure to deal with them on a daily basis. We find that they are a very reliable and dependable company, not often found in today's business environment. They are consistent in both product and service. And while they are on the front edge of technology and innovation they offer 'old-fashioned' traditional customer service. They have been an integral part of our processing and we look forward to working with them on future projects."
​
– Profile Manufacturing Inc
Chesterfield, MI.
Get In Touch
Looking for a supplier you can count on for excellent quality. Reach out to us and let's see how we can help you.