Get information about die cutting operations, parts, and materials we supply.
Get information about compression molding HDF, MDF, composites, and fiberglass.
Learn about all types of products we manufacture, our capabilities, and how we may help you.

Custom Die Cut and Compression Molded Products
U.S. Trim is a premiere manufacturer of die cut and compression molded products for the industrial, automotive, and medical industries. We die cut fiberboard, MDF (Medium Density Fiberboard), HDF (High Density Fiberboard), textiles, PET, plastics, composites and more. In addition, we compression mold HDF (High Density Fiberboard), wood fiber, aerogel, fiberglass, and composite materials. We also offer secondary processes including product assembly.
We have been in the die-cutting and wood fiber molding business for over 30 years. The majority of our products are renewable and either made from recycled materials or are recyclable.
We believe in the timeless principles of honesty and integrity in dealing with vendors, customers and everyone we interact with. This is what has made U.S. Trim successful and positioned us for continued growth.
We are an ISO 9001 accredited company with vast experience in design and development, prototyping, and production.
If you need die cut and/or compression molded products call U.S. Trim. Based on our history of repeat business and great service, you'll be glad you did.
U.S. Trim is a privately owned company located in Romeo, Michigan, which is approximately one hour drive north of Detroit. We have a dedicated team of great people, a very thorough understanding of product development and manufacturing.

U.S. Trim, Inc.
141 McLean Drive
Romeo, MI 48065
Phone: (586) 752-5420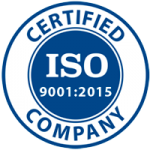 Get More Information
Testimonial
"We have used US Trim for over ten years and it has been a pleasure to deal with them on a daily basis. We find that they are a very reliable and dependable company, not often found in today's business environment. They are consistent in both product and service. And while they are on the front edge of technology and innovation they offer 'old-fashioned' traditional customer service. They have been an integral part of our processing and we look forward to working with them on future projects."
​Profile Manufacturing Inc
Chesterfield, MI